CD: "Cookie Cutter Girl"
"Girl power pop
with a punch delivered by a
shy singer-songwriter turned
crime-fighting Pop Superhero.
This is a great Girl Power gift!"

COOKIE CUTTER GIRL
LIVE SHOW DATES

*FREE MP3S* from
"Cookie Cutter Girl" CD
'Other Girls Do' + 'Pain'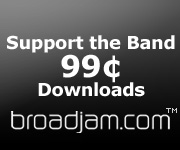 DISCOVER *YOUR*
INNER SUPERHERO TM
WANT TO BUY
DOMAIN NAMES?
Show Me Domain Names For Sale!
ENTER C.C.G. SITE




ENTER P.O.P. SITE
(POWER of PINK PROMOTION)



VELVET CHOKERS
CUSTOM JEWELRY $10.95


Do *YOU* want a
FREE BANNER AD
on this page? ($100)
Join Our Street Team!
Free Music Ad Exchange
Get your music ad seen by 2+ people for showing ours once.

SHOW ME HOW
*YOU* Can Place
YOUR SONGS
in TV + FILM!