"COOKIE CUTTER GIRL"
POP CD: ONLY $7.95!
"Girl Power Pop with a punch
delivered by a shy singer-songwriter
turned crime-fighting Pop Superhero.
"TOP 10" BILLBOARD Song Contest...
GREAT GIFT for COMIC BOOK FANS!"

COOKIE CUTTER GIRL
LIVE SHOW DATES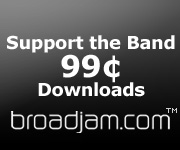 SEE eaTV LIVE VIDEO

CCG IN THE NEWS




VIEW CCG'S EPK

FREE MUSIC DIRECTORY
FREE MUSIC WEBSITES
EPKS, FREE MUSIC LINKS
+ FREE PROMOTION!
DISCOVER *YOUR*
INNER SUPERHERO TM





GIRL POWER STORE!

COOKIE CUTTER GIRL
PHOTO GALLERY!

CCG on NKH, JAPANESE TV at the NY COMIC-CON!

CCG with her Flame & Pink MAGIC GUITARS!

CCG: Pop Superhero w/ "SPARKY," her MAGIC GUITAR!
(Cookie Cutter Girl endorses Minarik Guitars)


Adopt a Pop SuperHero:
I Wanna Be A Hero!


"COOKIE CUTTER GIRL CD



FEMALE SUPERHERO LIVE ACTION VIDEOS!






POP SUPERHERO'S GIRL POWER STORE!

Want *YOUR* LOGO on MY CAR? BRAND ME!

"HAM FOR THE HOLIDAYS"
COMEDY CD: ONLY $4.95!
LOVE instant gratification?
...BUY IT NOW!
...OR HEAR IT FIRST HERE:
"Ham for the Holidays" "Fruitcake"
"If Farts Were Made
Out of Superball Stuff"



VELVET CHOKERS
CUSTOM ID $15.95




JOIN OUR TEAM!
Do *you* want a
FREE BANNER?
($100 Ad Value)
SHOW ME HOW!
*YOU* Can Place
*YOUR* SONGS
in TV + FILM!


JOB PLACEMENTS
For MUSICIANS,
ACTORS+PERFORMERS!


Have *YOU* got a product
that appeals to women, girls,
comic book +/or music lovers?
ADS are now on sale at
PRINT COST for CCG POP SUPERHERO Issue #1!
BRAND ME!